An independent guide to Newcastle, Gateshead and surrounding area.
Tyneside.Org.UK
Durham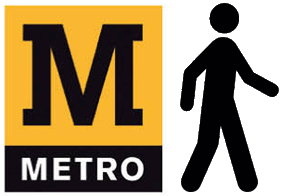 Car

Train from Newcastle (20 mins)
Durham is a fantastic city to visit and is a "jewel in the crown" of the North. The historic cathedral sits on a hill overlooking the rest of the city and is looped by the river Wear. There's lots to admire about Durham and its famous University. A very pleasant day out!
Durham train station is a little bit away from the historic city centre, but is walkable.