An independent guide to Newcastle, Gateshead and surrounding area.
Tyneside.Org.UK
Grainger Market
Grainger St, Newcastle upon Tyne, NE1 5QQ
(0191) 211 5541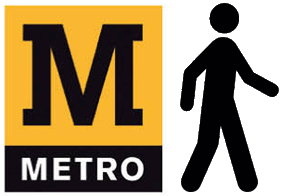 The Grainger Market opened in 1835 and is one of the few market halls that remain in use for its original purpose. A lovely gem that many visitors never see.
Originally a food market concentrating on fresh meat, fruit and vegetables, the four main alleyways were initially occupied entirely by butchers. The modern Grainger Market enjoys a light, bright, vibrant and buzzing atmosphere, alongside craft stalls, mini bazaars, jewellers and florists, you can find high quality butchers, artisan bakers, green grocers as well as street food traders, coffee shops and cafés, something for everyone to enjoy. Hidden within is the unique 'Marks and Spencer Original Penny Bazaar', the world's smallest Marks and Spencer store.
On Saturdays there are art and craft, vintage and specialist art markets held inside the event space. So if you're foodie or fashion conscious, a browser or a buyer the Grainger Market offers fresh and local, eats and seats, history and culture Monday to Saturday.
Shopping Top10 Historic Offtrack