An independent guide to Newcastle, Gateshead and surrounding area.
Tyneside.Org.UK
Jesmond Dene & Pets Corner
Near Cradlewell, Coast Road, Newcastle upon tyne NE2 1LD
We're still working on this entry. Come back soon for full details0191 281 2082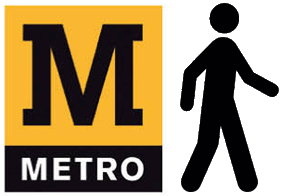 A wonderful getaway from the hustle and bustle of the city. This park follows the line of the Ouseburn. The stream flows down to the Tyne and this secluded valley was gifted to the city and its people. A haven for nature lovers, and family friendly too with a popular play area and animal petting zoo.
It's best to approach the Dene from the Cradlewell, which is on the Coast Road.
If you get off the bus at Cradlewell coming (from the city centre), stay on this side of the road and before the road heads off into an underpass, take a left and immediately turn right to go down Benton Bank. You'll see an entrance to the park.