An independent guide to Newcastle, Gateshead and surrounding area.
Tyneside.Org.UK
Theatre Royal
100 Grey St, Newcastle upon Tyne, NE1 6BR
0844 811 2121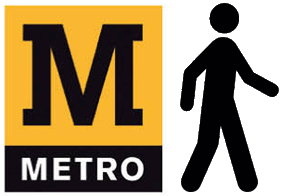 A gloriously grand and recently refurbished theatre. Built in 1837 it is the most well known of Tyneside's dramatic venues.
Over the centuries, many of the great names of the English stage have played at the Royal, from Keane to Irving, Olivier to Dench and the Hollywood greats Orson Welles, Charlton Heston and Jack Lemmon have also trodden the famous boards; Sir Ian McKellen has described the Theatre Royal as his favourite theatre.

The Grade I Listed Theatre is a neo-classical monument that adorns the top of Grey Street.
​
You can travel for FREE on the metro (2 hours before and after performance) if you have your theatre ticket
Theatre Nightlife Historic